SOUTH AFRICAN GROCERY PRODUCTS
The South African packaged foods market has grown in strength over the years, and Chin-Africa Impex proudly offers our customers a wide range of favorites.
These brands are synonymous with quality – they are wholesome and good value for money. From nutritious breakfast cereals to rich spreads, fine fish products, and pantry staples; these products are essential to any household.
Bokomo Corn Flakes
Bokomo Corn Flakes is made in the traditional way, using only the finest sun-ripened maize. Each serving is high in vitamins, minerals and is cholesterol free.
Bokomo Oats
Only the highest quality oats are used when manufacturing Bokomo Oats. Available in Traditional Original, Traditional Instant and Instant flavours.
ProNutro
ProNutro is one of the oldest protein cereals in South Africa. It contains 18 vitamins and 5 minerals, providing truly balanced nutrition for the whole family. It is available in a variety of flavours. A toddlers range is also available.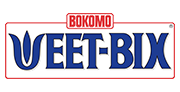 Weet-Bix
Bokomo Weet-Bix is South Africa's no 1 cereal. Each toasted whole-wheat biscuit is high in fiber, low in fat and enriched with vitamins and iron. It first appeared on the South African cereal market more than 75 years ago.
Dried Fruits
Safari Dried Fruit and Nuts is a market leader in the dried fruit and nuts category. This range was established over a century ago and promises raw goodness straight from the earth. A truly healthy snack, Safari Dried Fruit and Nuts products are high in fiber, and low in fat and cholesterol. They are also high in low GI carbohydrates offering sustained energy throughout the day.
John West
For over 150 years, John West has trawled the world's oceans and followed its wildest rivers, to bring you the finest, freshest, tastiest fish. Whether it be succulent sardines and tender tuna from the Atlantic, or mouth-watering wild salmon from the coast of Alaska, you can be sure that our fishermen have gone to great lengths to bring you the best.
Cape Cookies
Cape Cookies has been baking a difference since 1992, with a large assortment of delicious treats that the whole family can enjoy.
Our cookies include flavours such as Double Delight, Romeo Delight, Choc Chip, Coconut Crunch, Ginger Oaties, Muesli Yoghurt and Caramel Chip to name but a few. Other Cape Cookies offerings include a selection of scrumptious rusks and the VitaCrax range of savoury crispbreads.
| Traditional Cookies | 200g | 400g |
| --- | --- | --- |
| Double Delight | * |  * |
| Muesli Yoghurt | * |  * |
| Romeo Delight | * |  * |
| Juliet Delight | * |  * |
| Choc Chip | * | * |
| Crunchy Short cake | * | * |
| Coconut Crunch | * |  * |
| Ginger Oaties | * |  * |
| Economy – assorted | * | * |
| | | |
| Salty Snacks/Crackers | 200g | 400g |
| VitaCrax Brown | * | * |
| SnackCrax Mediterranean Herbs | * | * |
| SnackCrax Black Pepper | * | * |
Bovril
Since 1870 Bovril's hearty beefy taste is enjoyed in stews, gravies, soups, on bread and toast, and as a nutritious hot drink. It is considered an ideal option for those who are mindful of their health, as it comprises of natural ingredients, no fat, no artificial preservatives and is low in calories. This unique savoury spread originated in Britain. Bovril in South Africa is a combination of meat and vegetable extract. The product is non-vegetarian and not halaal.
Moir's
Moir's has been a successful South African brand for over 100 years. Products range from desserts and bakes, to jellies and custards. The business was founded by Scotsman, John Moir, who began by making fruit-flavoured jellies. Today, Moir's is the leading brand when it comes to jellies, custards and instant puddings – indeed a delectable tradition."
Maizena
A high quality corn flour, Maizena promises perfect cooking results when making everything from cakes to omelets. This product also creates consistency in gravies and stocks, thickens stews and sauces and ensures high quality pastry. Maizena has been part of the South African culture for generations.
Pasta Grande
Pasta Grande is a range of delicious, easy Italian-style pastas like the best pastas from around the world. Pasta Grande is available in numerous exciting and versatile shapes for easy mouth-watering and nutritious meals in a minute.
White Star
White Star was launched in 1999 as the first super maize meal to be enriched with Vitamin A. Its unrivalled quality has earned it premium status in South Africa's maize meal market, White Star offers consumers exactly what they are looking for in a super maize meal: it cooks quickly and easily, is always white, has a fluffy texture, tastes good and is a rich source of energy. It also contains a host of nutrients, including Vitamin A, Folic Acid, Iron, four B-vitamins and Zinc. The product has proven to be a high quality ingredient suitable for many starters, main meals and desserts.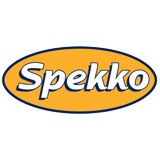 Spekko
Spekko Rice markets 5 rice variants of excellent quality. All of these have been selected from the largest and most reputable rice growers in the world. Each Spekko Rice variant is from a single source to ensure premium quality. Spekko Rice is economical, extremely versatile and very easy to prepare. All Spekko rice is also approved by the Heart and Stroke Foundation and can be used as part of a healthy diet. Three of the variants carry the official Low GI rating. Spekko is also naturally suitable for strict vegetarians.